The weather has a crispness to it and that can only mean one thing… Fall is here! Sure this Autumn weather tricks us with cold mornings, warmer afternoons and cooler evenings but it is my favorite time of year, and it is actually quite beautiful despite the all the trickery. The leaves have started to change color and are softly floating to the ground. The days are shorter, the nights are longer and suddenly a warm blanket and a good book sounds incredibly inviting. With all these changes I long for meals with subsistence, something that will stick to your bones, like a hot bowl of chili, homemade macaroni and cheese or even a cup of hot chocolate or hot tea.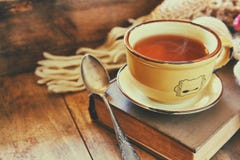 In my longing for hearty meals I have come up with a wonderful recipe for Gluten Free Oatmeal Cookies. These are the perfect soft, chewy and sweet snack that a fall day, much like today, calls for.
I hope you enjoy this recipe, it gets rave reviews every time I make it. Gluten eaters can't tell the difference, and I bet you won't be able to either.
Gluten Free Oatmeal Cookies:
You will need:
1 sticks of butter softened
1 cup of coconut oil room temp
1 cup granulated sugar
1 cup of packed brown sugar
3 eggs
1 oz. Milk
2 tsp. pure vanilla extract
1.5 cups Gluten Free All Purpose flour blend
1 tsp. baking soda
1 tsp. salt
1 Tbsp. cinnamon
1 tsp. ginger
1 tsp. nutmeg
1 tsp. allspice
pinch of ground cloves
4 cups Old Fashion Oats
1 cup Cocoa Mill Bittersweet Chocolate Chunks   or raisins.
Directions:
Preheat oven to 375 degrees
Mix butter, coconut oil and sugars until well blended. Add the eggs, milk and vanilla, mix again. Add flour, baking soda, salt, cinnamon, ginger, nutmeg, allspice and cloves, blend well. Add the oatmeal and mix until all the ingredients are properly incorporated. Add cocoa mill's bittersweet chocolate chunks or the raisins, mix until well blended.
On a greased cookie sheet place 12, 2.5 inch rounds of cookie dough and bake for 10-12 minutes. This recipe makes about 24 cookies , minus a couple bites of cookie dough. Let cool on a wire rack and enjoy!